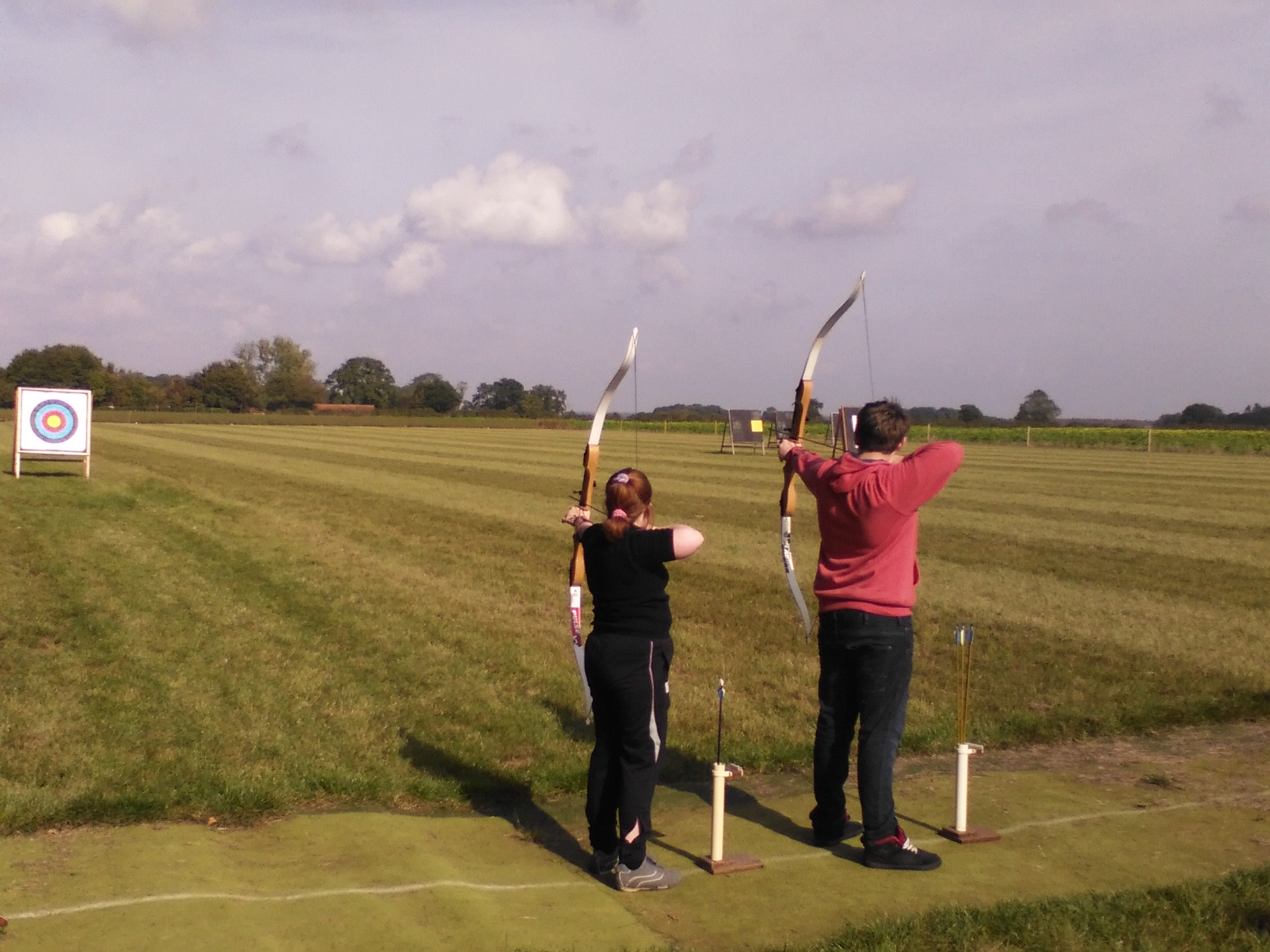 We welcome beginners at Norfolk Bowmen, every one should have the opportunity to try.
If you are completely new to archery and want some information about the equipment we use check out the FAQ section where the various bows and equipment are explained a little.
Before you join a club you will need to complete a beginner course, the course is designed to keep both you and fellow archers safe when using bows and arrows.
At Norfolk Bowmen for the duration of the course we will supply all of the equipment you will need to be able to complete the course. PLEASE DO NOT buy anything before you have completed a course as there are many factors which may influence what you need, these will be explained as you go through the course.
We run courses throughout the spring, summer and a little of the autumn months and these are held at our outdoor range. Winter courses (held indoors) are by exception and attract extra charges for the hall hire.
The courses are a minimum of six hours with an instructor in a group, the course is normally split into sessions of two hours and runs on three consecutive Sunday mornings. There are occasional evening courses but these are offered on a request type basis.
Spaces are limited and we run a waiting list, if you would like to be added please contact us for more details
For further information contact us via the contact block below or drop us an email direct [email protected]
To apply for a place on a course please download and complete the application form below and send it to                   [email protected]
Basic Instruction Course Application Form